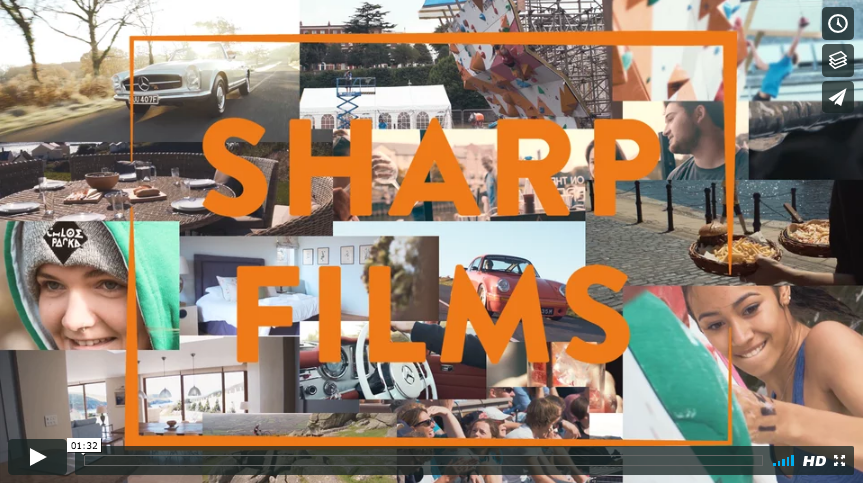 Sharp Films 2017 Showreel | Exeter Based Videographer
3rd March 2017
Chris - Sharp Films
4k Video services Exeter, Exeter Based Videographer, filming and editing services Devon, Hd filming and editing Exeter, HD Video production Devon, promotional films South West, promotional video Exeter, sharp films, social media video exeter, Uncategorised, video editing Devon, video production exeter, video services south west, Webvideo Exeter
4k video production devon, event films exeter, filming and editing exeter, Filming services Exeter, promotional film exeter, sharp films 2017, showreel 2017, south west video production, videographer devon
2017 showreel // professional filming services Devon
We finally had a spare day to get our 2017 showreel sorted to show off what Sharp Films is all about! Its great to look back at all the different projects that we've worked on over the last 12 months and see how we have improved brand awareness and potential reach for many of our clients. Over the year we have worked with clients such as Chloe Parka Clothing, Markerstudy Insurance, Fraser Hart, Coast & Country and many more. their individual needs have been met and we created high quality & engaging video content that has been used for many different media outlets. 
[
Social Media & Engaging Video Content
We have spoken before about the importance of social media and quality video content and it really has never been so powerful. The image below has some great stats about Facebook video.It shows that Facebook generates an average of 8 billion video views a day. Added to this is the organic reach of video is up 135% since 2015… This shows that engaging video content and social media is a winning combination for brand awareness! Video for social media is something that we want to push in 2017 as we feel that it is a great place to showcase your video to potential customers. Take a look at our video packages to see what would suit your business – Video Packages.
The year ahead – 2017 | Video production Exeter
Already we have some great projects in the pipeline for 2017 and feel that it is going to be great year. In the near future we are looking to heavily invest in new kit which means that we will be constantly moving with the technology and creating the most up to date and unique work possible! We look forward to working with our current and many new clients in 2017, but for now check out out showreel at the top of the page!